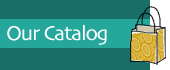 View Order
Checkout
Fair Trade Natural Fiber CLOTHING
Ethnic Silver JEWELRY
Natural Fiber HATS & Accessories
Bags AND Wallets
Home Accents
Prayer Flags and Banners
Handmade Journals and Cards from Bhaktapur, Nepal
Local's Corner

Wetlands Coloring Book
More details
Recycled RubberTire and Hemp Purse
More details
Greek Fisherman's Wool Cap
More details
Tuareg Carnelian Necklace
More details
Recycled Silk Knit Scarf
More details
Handknit Woolen Sweater with Hood
More details
Dhukuti blockprinted hat
More details
Our Favorite Links
Fair Trade Federation
This is a site that outlines and promotes economic justice through fair trade.
Ganesh Himal Trading
Fair Trade importers working with artisans in Nepal since 1984, Ganesh Himal Trading supplies hats, hemp bags and wallets, natural fiber clothing, sterling silver jewelry, dharma goods and handmade textiles and paper products.
New York Hat & Cap Co.
New York Hat and Cap Co. was established in 1982 by Arnold Ackerman and his wife Barbara. Arnold has been in the head wear industry for over 35 years.
Unique Eugene
A collection of retailers in Eugene, Oregon that make up the heart of our community. Members are committed to the spirit of supporting locally owned and operated businesses that make Eugene a special place to live, work and shop.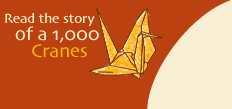 Greater Goods
515 High St., Eugene, Oregon 97401
541-485-4224 | Email Us
Privacy PolicySite by web site design by HEROweb eCommerce Web Site -powered by MightyMerchant v4.32