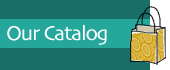 View Order
Checkout
Fair Trade Natural Fiber CLOTHING
Ethnic Silver JEWELRY
Natural Fiber HATS & Accessories
Bags AND Wallets
Home Accents
Prayer Flags and Banners
Handmade Journals and Cards from Bhaktapur, Nepal
Local's Corner

Wetlands Coloring Book
More details
Recycled RubberTire and Hemp Purse
More details
Greek Fisherman's Wool Cap
More details
Tuareg Carnelian Necklace
More details
Recycled Silk Knit Scarf
More details
Handknit Woolen Sweater with Hood
More details
Dhukuti blockprinted hat
More details
Customer Service

We at Greater Goods take pride in our customer service. We strive to deliver quality, handmade goods to you in a timely and efficient manner. You can reach our friendly and informed staff 10:00 – 6:00 PST Mon – Sat. For information call us at 541-485-4224
About Returns and Exchanges

If your purchase is not what you expected, call us within 15 days of the shipping date. Customer satisfaction is our goal. You can reach someone by phone Mon – Sat 10-6 & Sun 12-5 PST. 1-541-485-4224.
You can also email us, but please do not send any credit card information by email; it is not secure!
You will be responsible for shipping costs incurred on returns and on exchanges.
Our Committment to Your Privacy

At Greater Goods, we're committed to keeping your order information confidential. Read more about our privacy policy
Placing Orders

To avoid delays, please call before placing your holiday order. At times stock in some items may be limited and on back orders. You may place your order now on-line, or call us at 541-485-4224 during our storefront business hours. Mon – Sat 10-6 & Sun 12-5 PST.
Shipping Information

We strive to offer the same exceptional customer service to our online customers, as we offer to those shopping at our Eugene store.
We will promptly notify you if there will be a delay with shipping your purchase. We use recycled shipping boxes and materials whenever possible.
Our shipping is limited to the United States and Canada. Sorry, we cannot ship overseas at this time.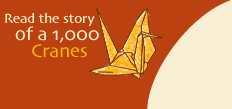 Greater Goods
515 High St., Eugene, Oregon 97401
541-485-4224 | Email Us
Privacy PolicySite by web site design by HEROweb eCommerce Web Site -powered by MightyMerchant v4.32